Markazi Mavash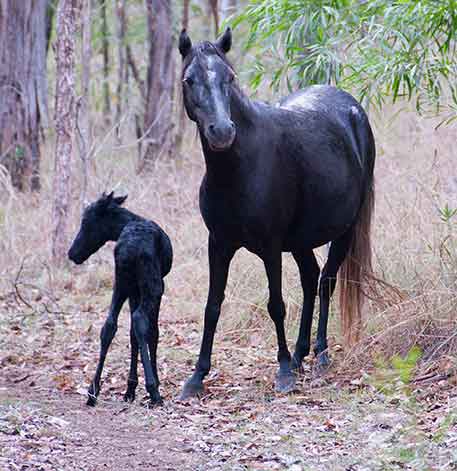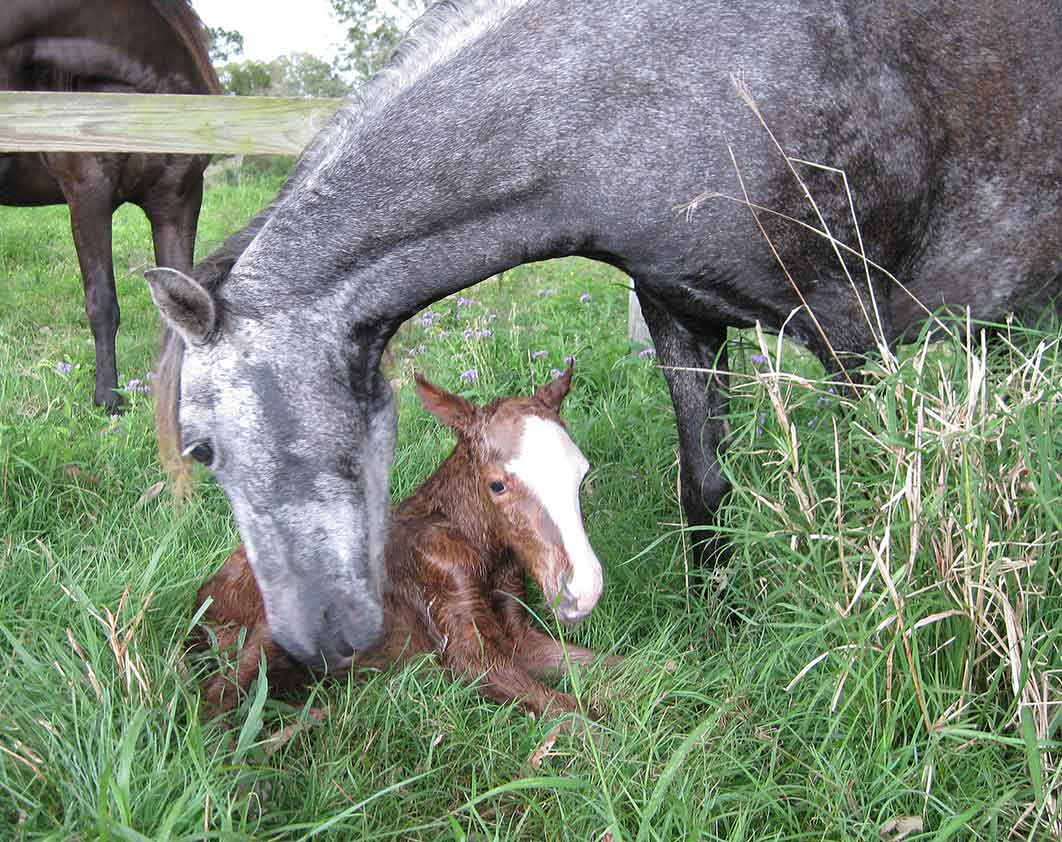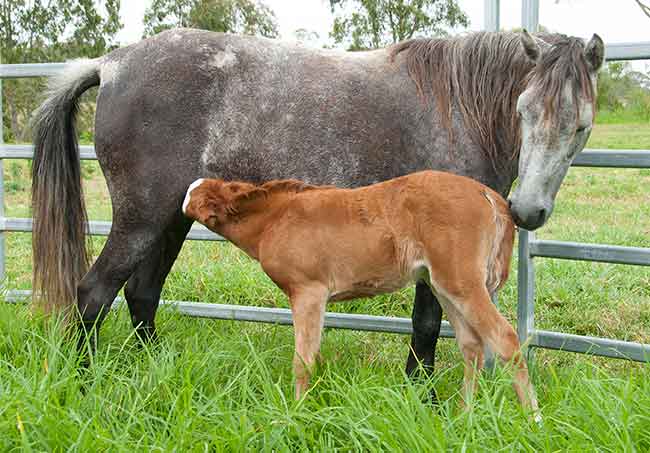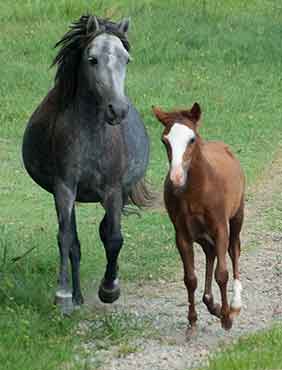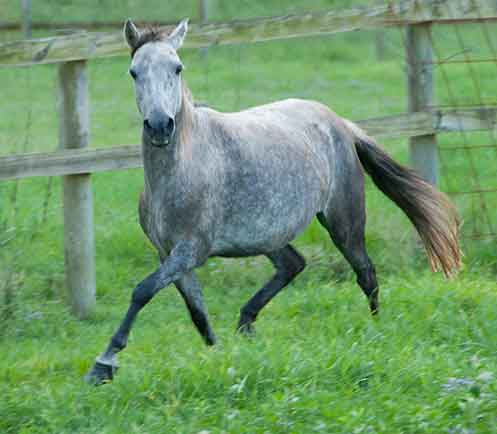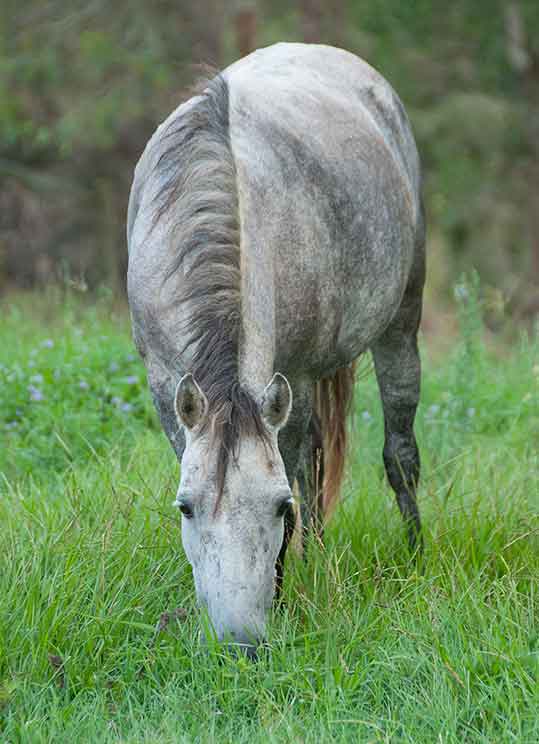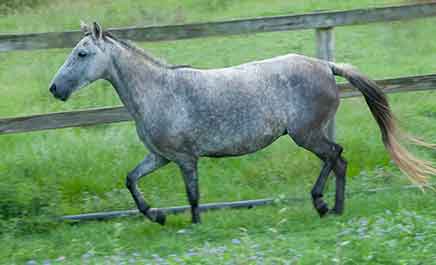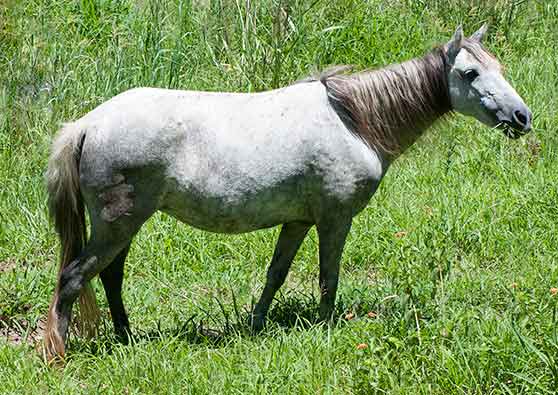 Born 1 Sept 2000, Markazi Mavash is a grey who started out jet black and has turned grey very slowly.
Dam: Chippendale Yavash, Sire: Tandara Daric.
Height: just under 11 hh (110cm / 43.5 inches).
Mavash is a very gentle, sweet natured and innocent mare.
Though she has never been educated for riding, she is happy to have children placed
on her back and be led around in a halter.
She is a doting mother and to date she has had 2 foals:  Jasenna Kowl Melakah (jet black/greying)
who has the most spectacular movement (see photo below)
and Jasenna Zohar (Chestnut with a big blaze and nearside hind sock).
Castle Ranch Morning Glory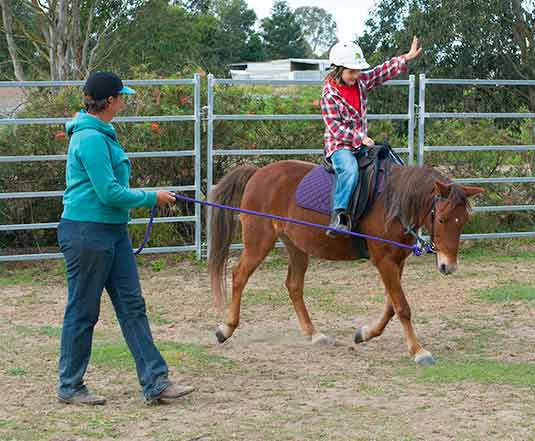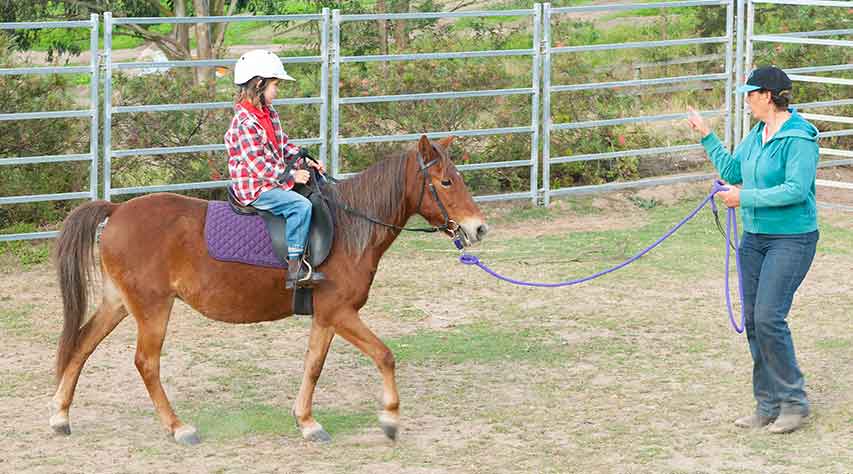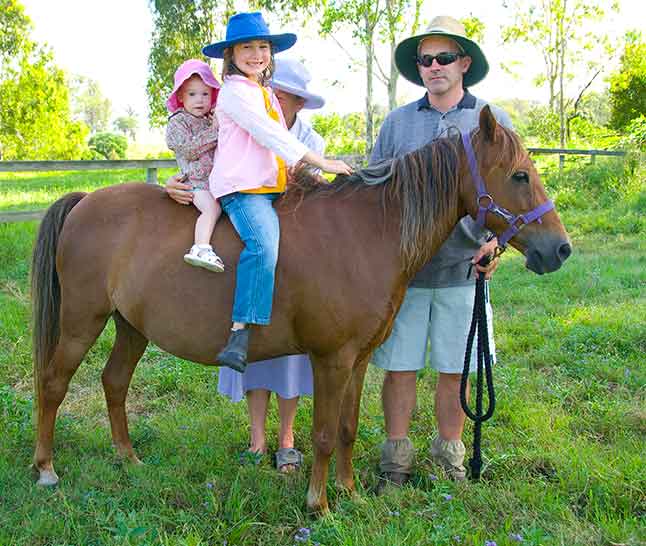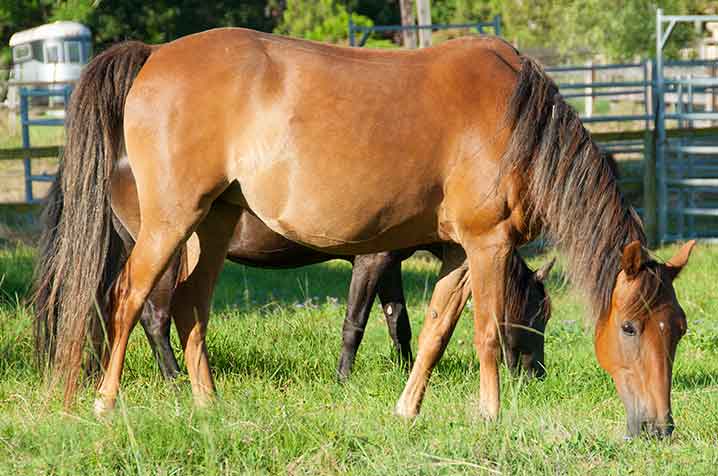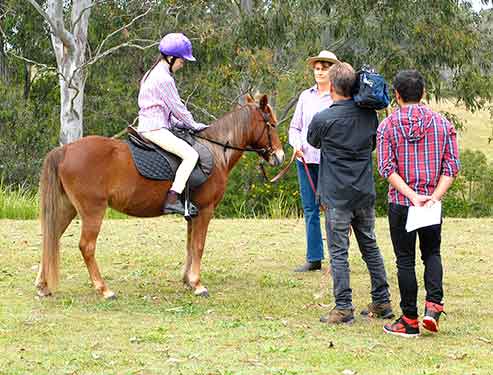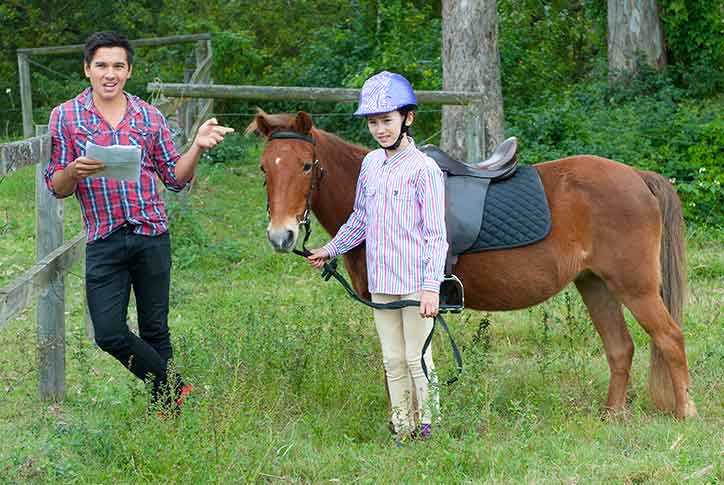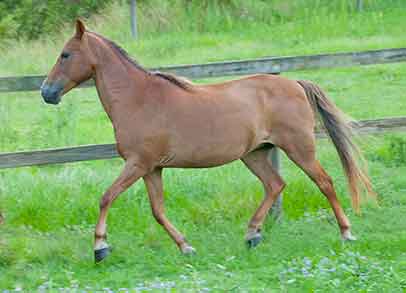 Born 27 Nov 1993, Morning Glory is a Chestnut Mare with taffy mane and tail and a small white star.
Dam: Marida Yasaman, Sire: Marida Golden Glory.
Height: just under 12 hh (122cm / 48 inches).
MG as we fondly call her, is a reliable mare with no vices.
When we first became interested in the Caspain breed, back in 2006, she was the only mare
that we could find that had been educated for riding, and had done some pony club.
She is easy to float, worm and stands well for hoof trimming.
In fact pretty much everything is easy with MG and she even opens her mouth
when you want to put the bit in.  In the 11 years that she has been part of
our family she has taught several children the basics of riding and has been the star
of many birthday parties, with numerous rowdy children lining up for a turn on her back.
She is a gentle lead line mare, and responds to the level of her rider, expecting
more from them as they advance.
MG is a good doer, who never suffers from itch and certainly does not look her age.